My most favourite Christmas film ever is without doubt, Elf! It came out back in 2003 and despite it now being 15 years old it is still just as funny and current. Every year without
My most favourite Christmas film ever is without doubt, Elf! It came out back in 2003 and despite it now being 15 years old it is still just as funny and current. Every year without fail, me and the children all snuggle up on the sofa to watch it together, it is so full of laughs and giggles, it appeals to every age. But this year I shall be watching with a slight difference…
Wearing my brand new Elf pyjamas!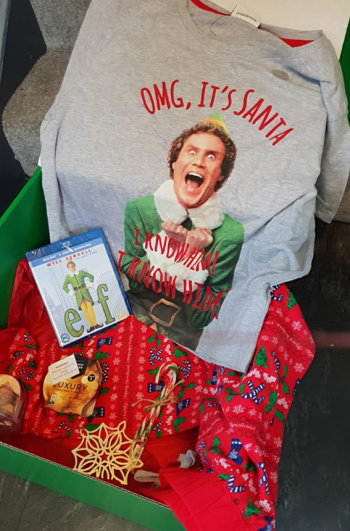 These amazing pyjamas have been tested fully to the max already, as I am a firm believer it is never too early for Christmas pyjamas!
They are brilliant quality, made from 93% cotton. The top has a large print on the front, but it's not a hard print that's uncomfortable print so is lovely to wear, they even pass the cuddle test from my 5 year old hug monster.
The trousers have an all over festive print, and again they are nice and soft to wear. I don't think you would be disappointed to wear these!
You can buy your own Elf Christmas Jogger Pyjamas from New Look for RRP £19.99
We were sent the product featured for the purpose of this review, all thoughts are my own.