Gruffalo Mark is a massive Gruffalo fan, just like many others his age. I have to admit I am quite partial to the film myself, with the cute illustrations I don't mind indulging him in
Gruffalo
Mark is a massive Gruffalo fan, just like many others his age. I have to admit I am quite partial to the film myself, with the cute illustrations I don't mind indulging him in some merchandise.
The children's Gruffalo® range by Briers is an exclusive collection of outdoor clothing and gardening accessories for children. Based on the popular character, The Gruffalo, created by Julia Donaldson and Axel Scheffler, the 2011 GIMA (Garden Industry Manufacturers Association) award-winning range isBriers' first fully licensed product offering. The range was an instant hit when it launched last year and sales have continued to grow rapidly since.
Colourful, comfortable and manufactured in quality materials and to the same exacting standards applied to all Briers' products, the Gruffalo® range puts the emphasis on letting children have fun outdoors, whatever the weather.
The range comprises of:
Fleece
Sizes: child small (3-4 years), child medium (5-6 years)
Price: £18.99
This is a brilliantly well made fleece. It is soft, warm and washes up brilliantly. I would say the sizes are on the small side, but they are snug and comfy to wear. Top marks for this!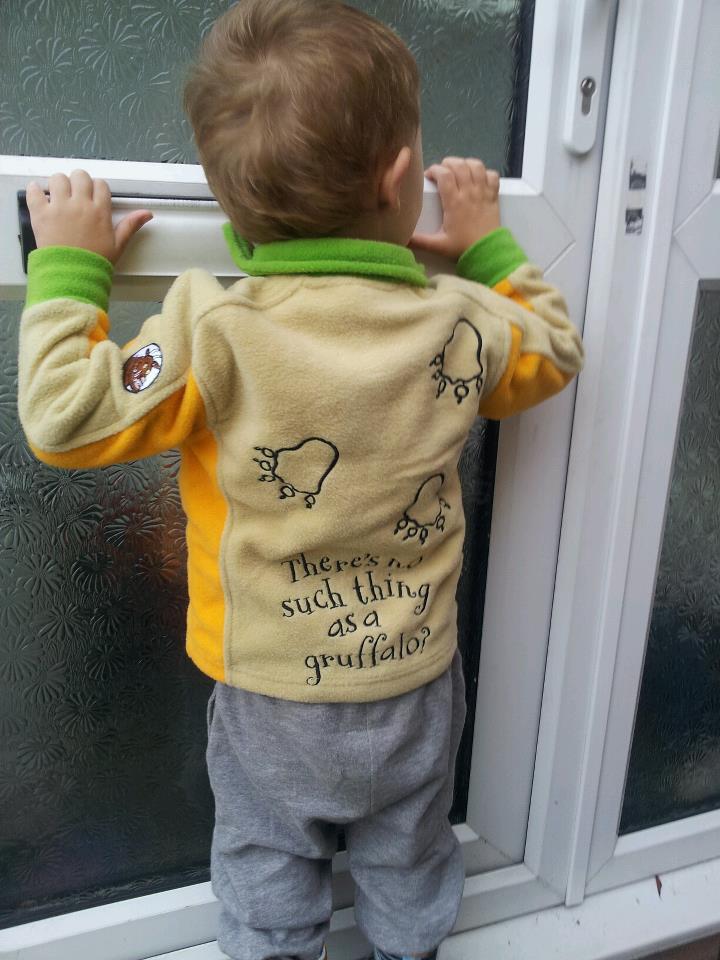 Hat, scarf and glove set – One size – Price: £10.99
Boot warmers – One size -Price: £5.99
Gardening gloves – Price: £3.99
Pack-away rain mac – Sizes: child small (3-4 years), child medium (5-6 years) – Price: £20.99
Umbrella – Price: £9.99
Wellington boots – Sizes: child sizes 5 – 10 – Price: £15.99
Watering can – Price: £10.99
Gardening kneeler – Price: £3.99
Rake, fork and trowel- Price: 3.99
Jackie Eades, Briers' Managing Director, said, "We weren't surprised by the popularity of the Gruffalo® range, we always knew that it would be a very popular range. This collection has captured the imagination of young gardeners everywhere and proves that gardening and other outdoor activities can be fun all year round."
For more information, visit www.briersltd.co.uk.
The Gruffalo word mark and logo are trade marks of Julia Donaldson and Axel Scheffler and used under licence. Licensed by Magic Light Pictures Ltd. See the Gruffalo online at www.gruffalo.com.