As huge F1 fans, we jumped at the opportunity to pop down and see 'The Silverstone Experience'. The Silverstone Experience is based at the iconic Silverstone Circuit, it's the perfect treat for any Motorsport fan.
As huge F1 fans, we jumped at the opportunity to pop down and see 'The Silverstone Experience'.
The Silverstone Experience is based at the iconic Silverstone Circuit, it's the perfect treat for any Motorsport fan.
Approaching Silverstone circuit, you cannot miss the building on your left hand side. As soon as you approach the building you get an amazing sight of Lewis Hamiltons F1 car hanging from the ceiling inside.
At reception we were greeted with friendly faces and lovely customer service, provided with maps they explained everything thoroughly. There is a Moto GP motorbike you can try out, it's set at the angle the riders actually get to when they go round the corners, it's crazy low and my 10 year old loved trying it out with help from the staff.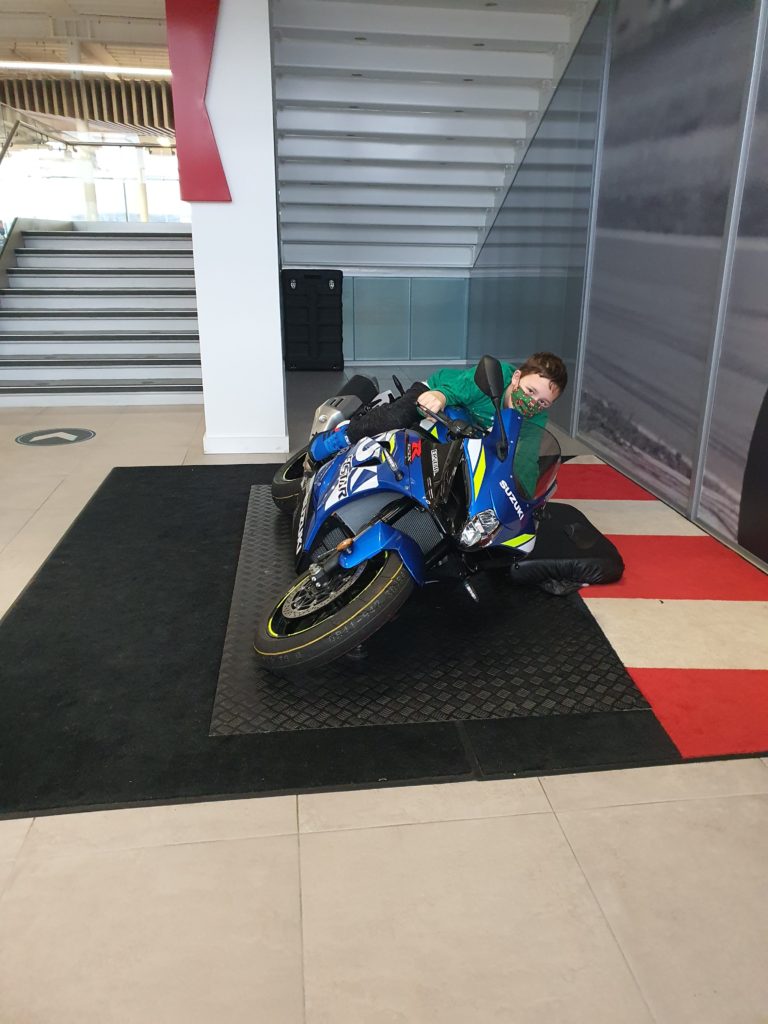 Toilets and lifts are well mapped out, and having one child in a disability pushchair/wheelchair, I found it was great not having to detour to get around the place to get access (this is often the case in other places), so we didn't miss anything. As we went upstairs to start the tour, we were welcomed by another man who provided us with our own stylus pens to use on the touchscreens as we move through the experience, a great measure with the current climate.
Going into the first cinematic experience of the starting grid, it was an experience that really stood out. The countdown leads into a brilliant show, with iconic cars ands faces along the way. A handy tip is to look both sides as each side is different. The children enjoyed it, and the adults did too as they recognised the faces and cars!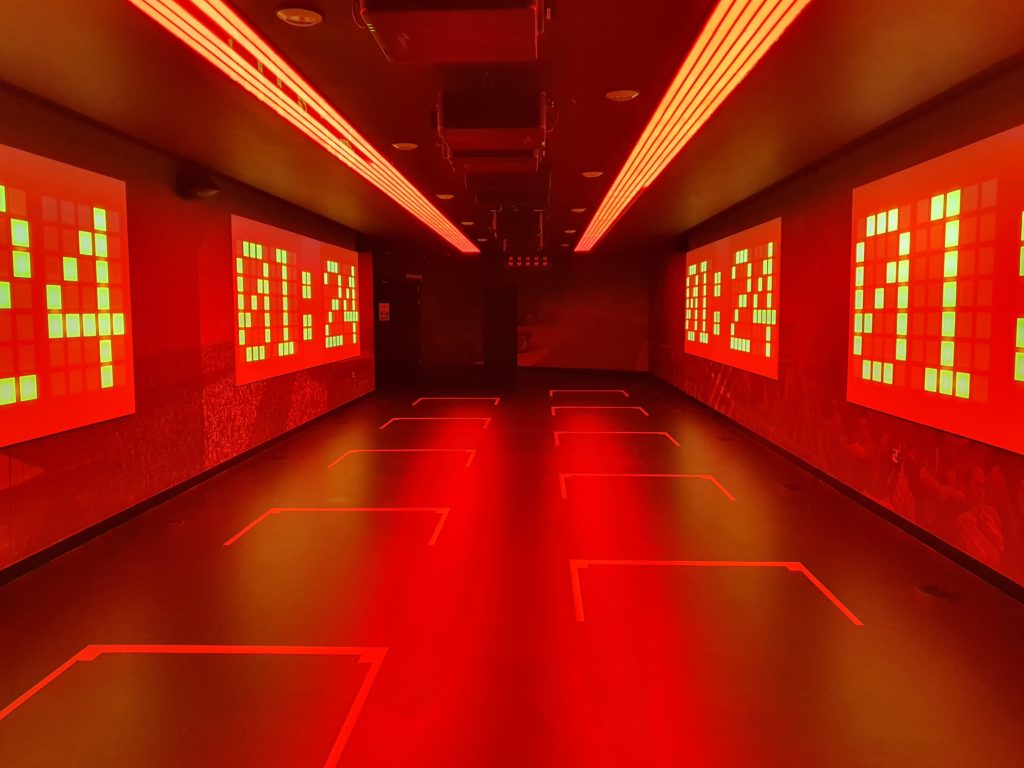 As we made our way out, the history of RAF Silverstone began. I was a bit dubious that my children wouldn't be impressed. I took along my 18, 10 and 8 year old, and they are often hard to please at the best of times, but they absolutely loved the different elements and the chance to get 'hands on'.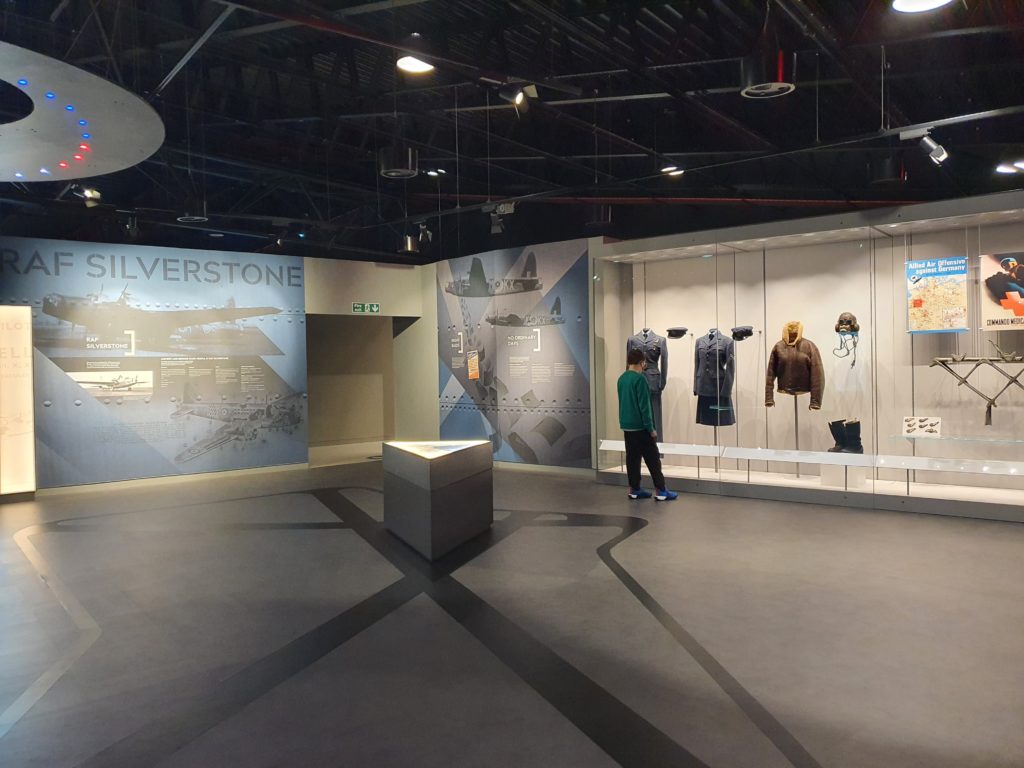 Emma loved watching about the old abbey, projected onto the wall in a friendly cartoon style, perfect for small ones.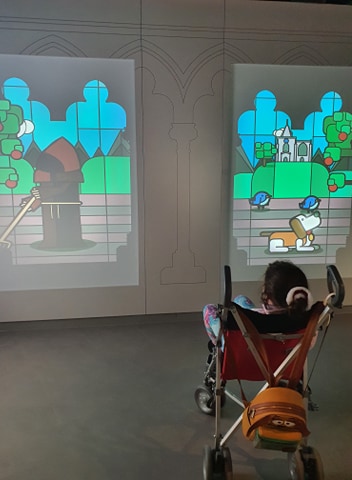 Next up was taking off and landing their own plane, with friendly words of instructions and encouragement along the way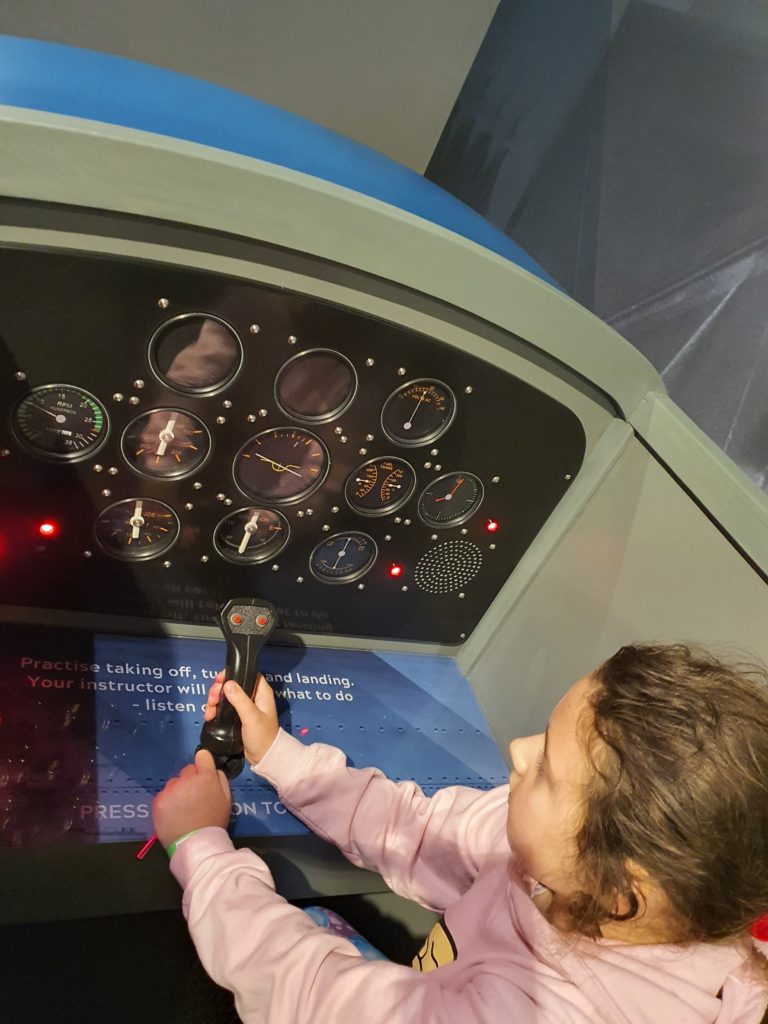 They shot balloons….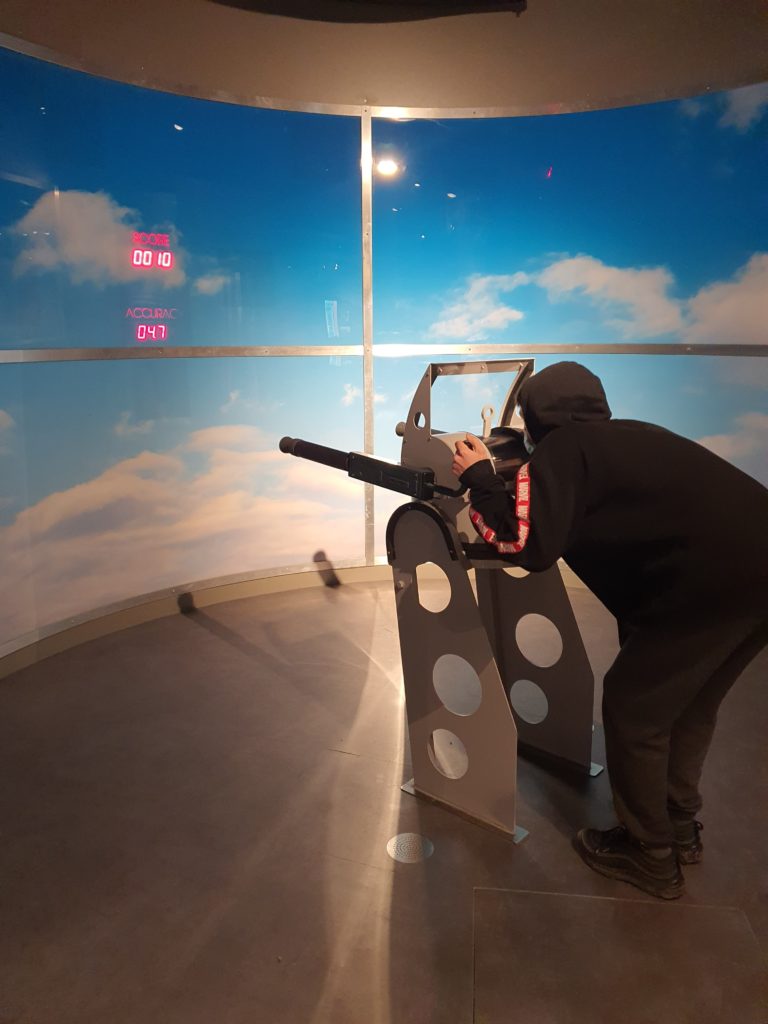 One of the highlights was the chance to build your own 500cc car, with touchscreens (using your stylus provided), you get to choose your own bodywork, brakes, wheels. Each element explains what the benefits of using it might be. Then once you have completed your car, you race it and see what time you get, then change bits and see if you can improve it.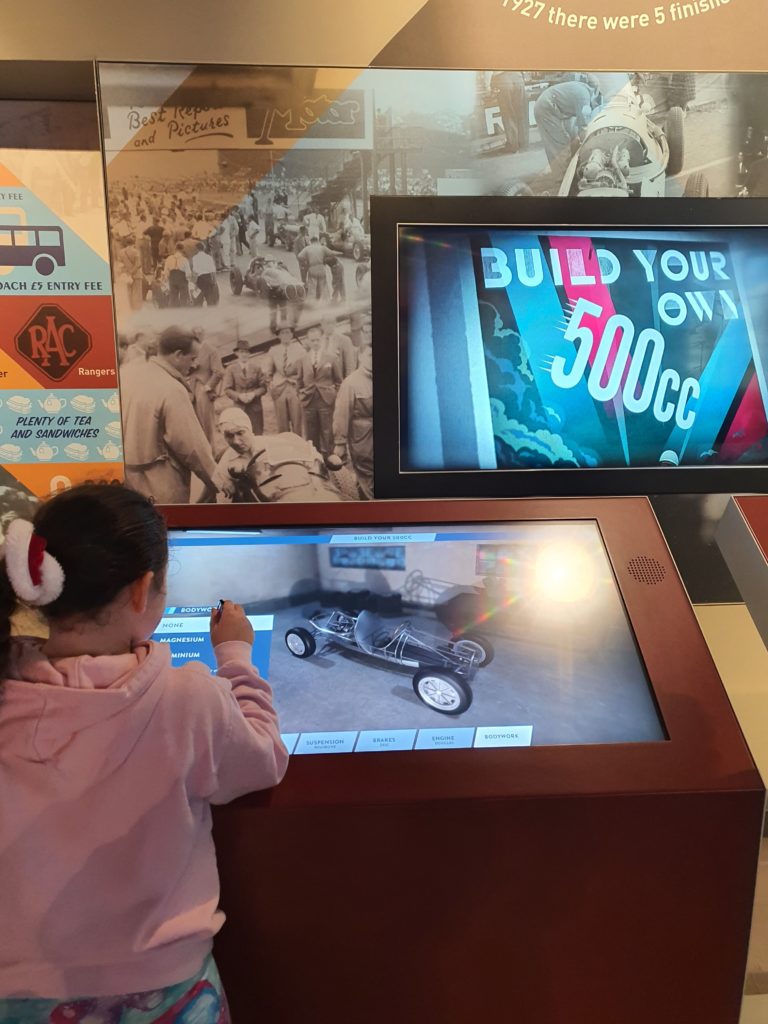 Personally, as an adult the sights like these were just great. I grew up with the F1 on the TV at weekends, and remember fondly the cars with the graphics of brands back in the day. It really brought back many memories.
The different parts of the track were explained…
Then your chance to sit in an actual 1960's Grand Prix car. My 18 year old was shocked at the lack of safety features! My 10 year old was more shocked about how they managed to turn with the wheels being like they are .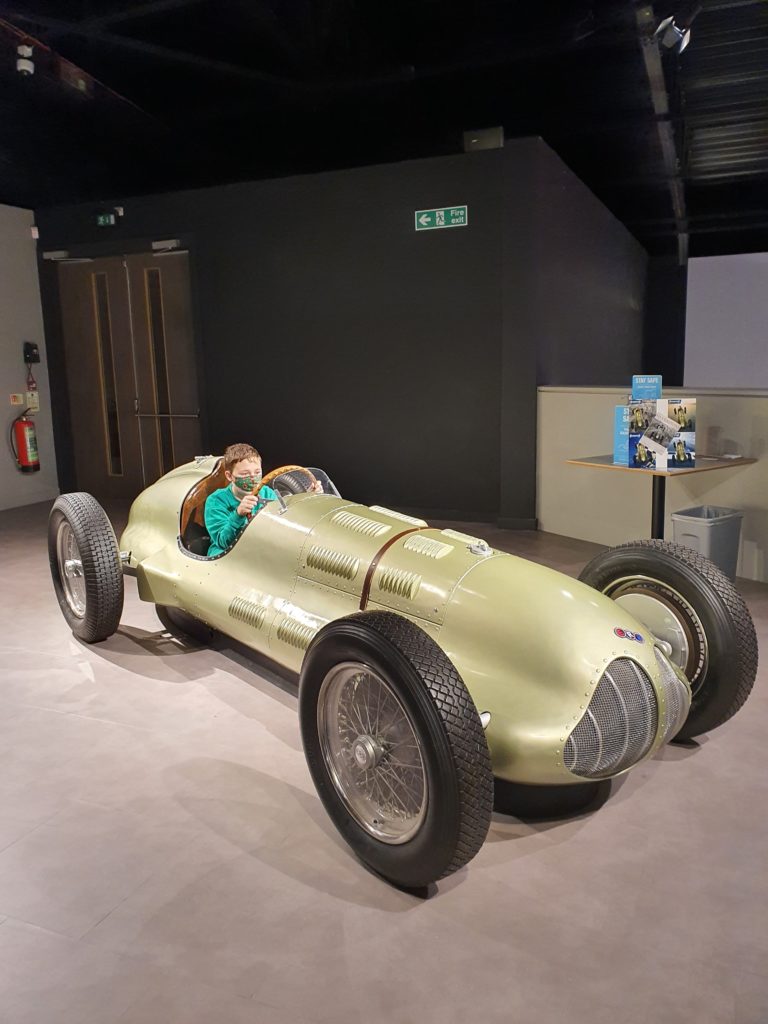 The next part of the tour, you need to go downstairs (for us, a glass lift so you don't miss anything) but there was also a staircase. Once downstairs, it hits you with SO much to look at. We started with the amazing array of cars on display…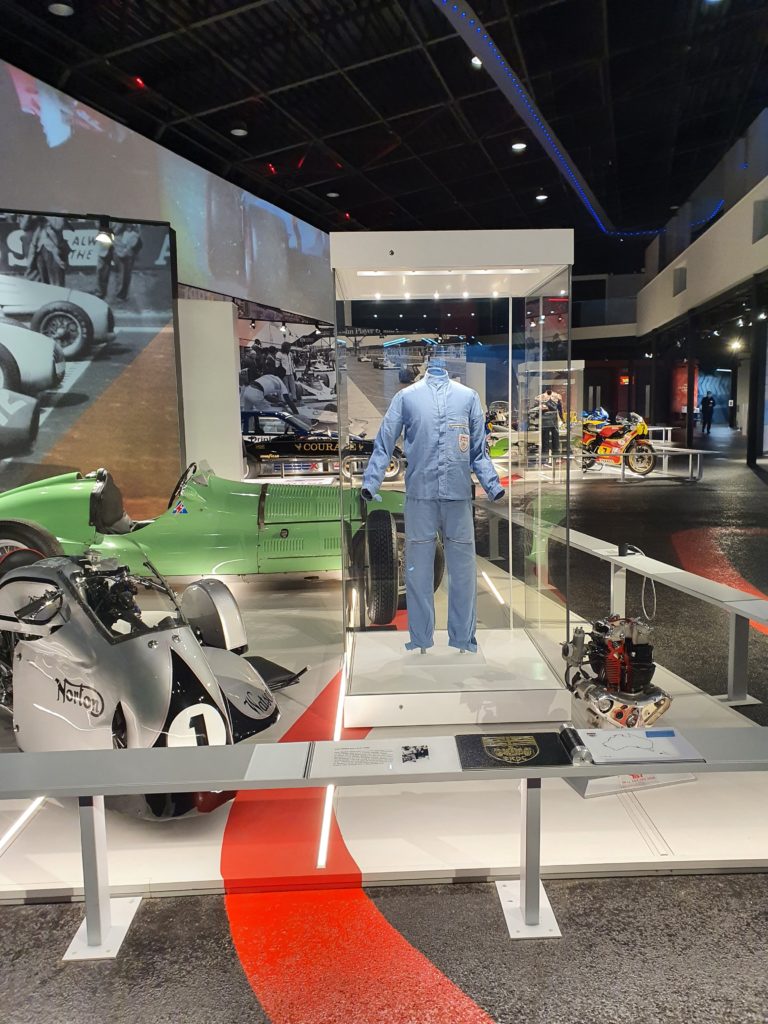 There is loads more chances for everyone to get hands on, including my 18 year old being able to try the gun for pit stops. He is at college training in mechanics, and his dream would be to join a pit crew in F1, so being able to use a gun and see what the professionals do was an amazing opportunity. It is all timed and you can keep trying to get quicker and quicker. It also makes you wonder just how some of the teams do such quick pitstops themselves.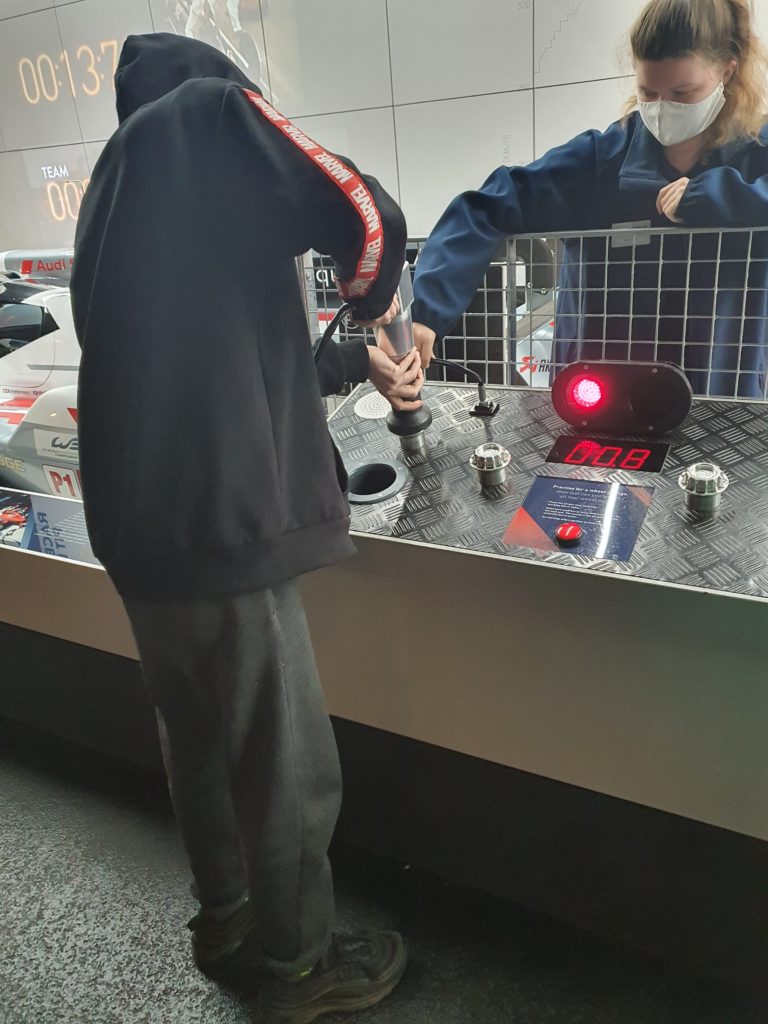 There is a great STEM area, which teaches children so many different elements.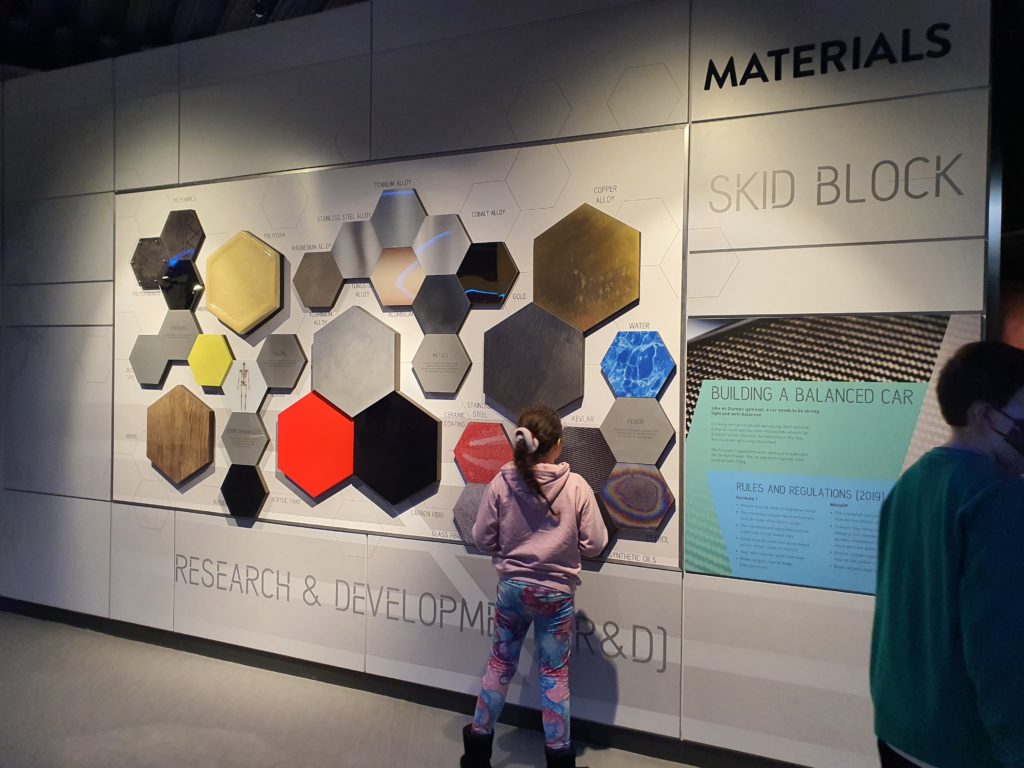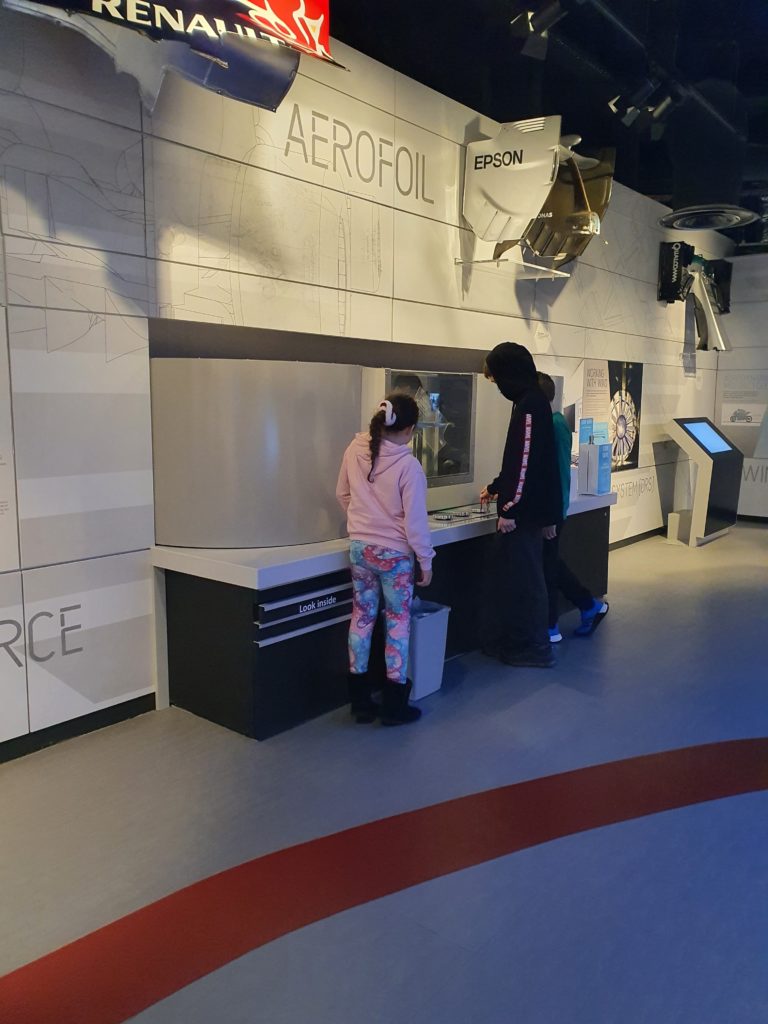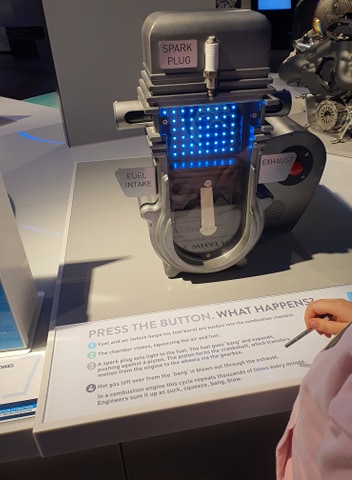 There is memorabilia everywhere, with my favourite being the helmet made for Lando Norris after he ran a competition to design him a new helmet. He chose the design of six year old girl, and said how it reminded him when he was young. Adorable.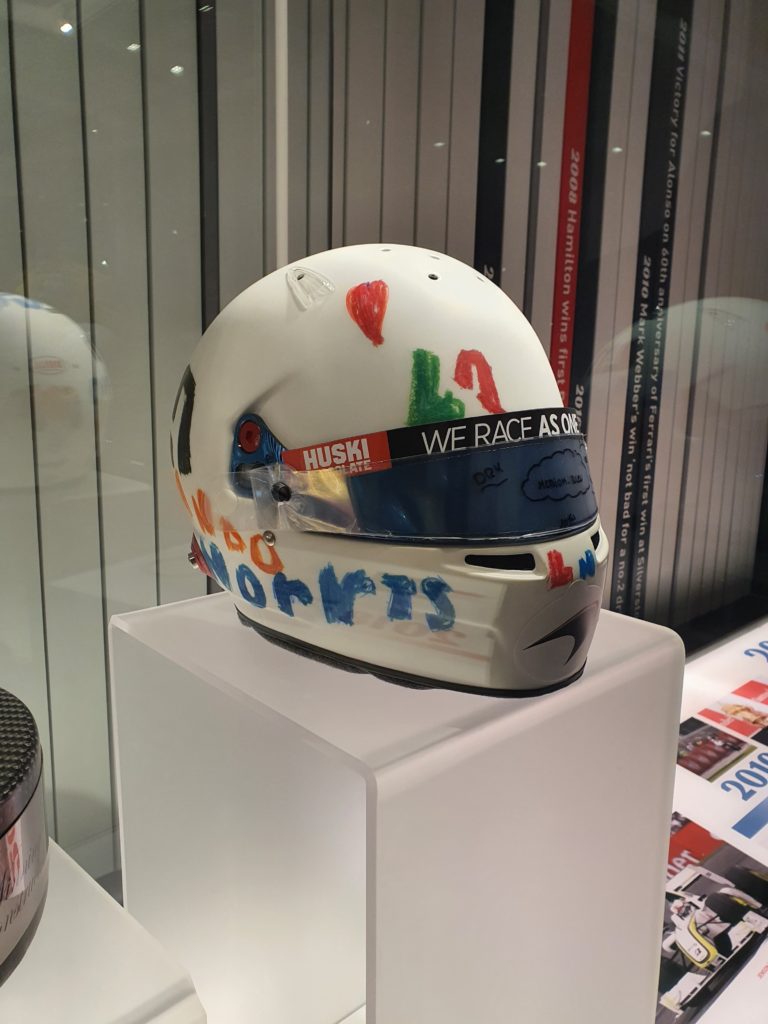 There has been so much detail put into this whole project, just look up when you are there and you can see a replica of Silverstone track on the ceiling with lights going around it.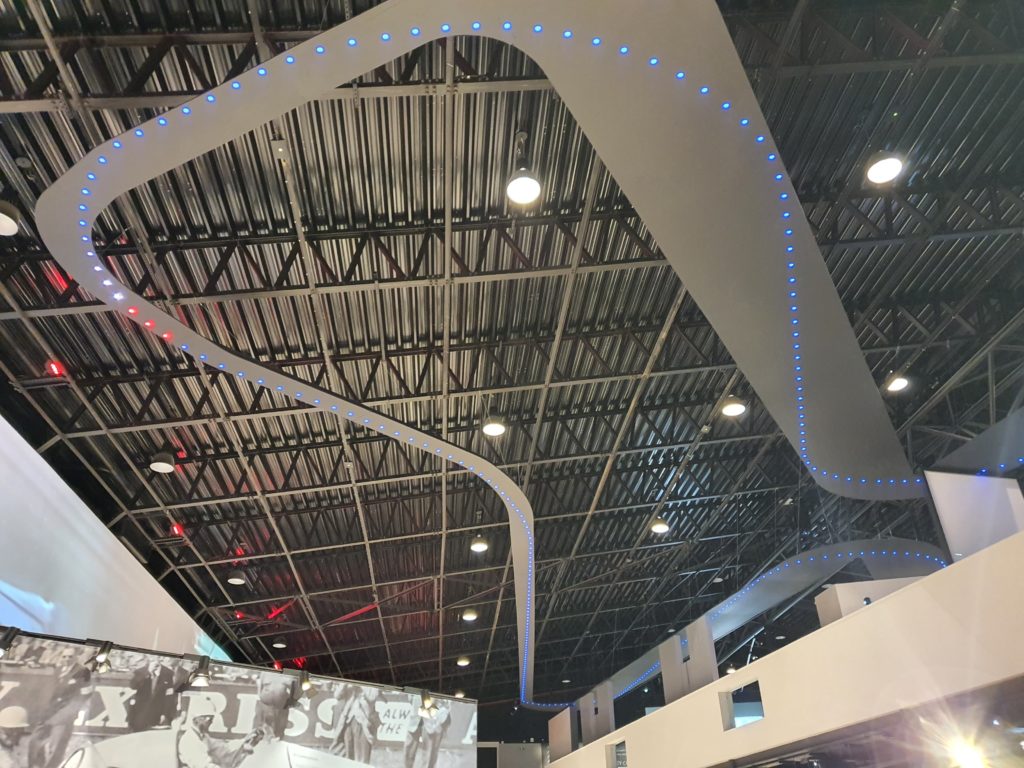 When you have finished looking around, it's then your chance to enter 'The Ultimate Lap', a unique experience in a special effects cinema. Just sit back and prepared to be amazed at what happens. I won't spoilt it for you, but it's such a unique experience that you will remember.
Leaving the experience, there is a cafe and gift shop to visit. We had a great time and would definitley visit again as there is just so much to look at and explore.
If you're interested in a visit, you can buy gift vouchers online on the Official Silverstone Experience website and save some money on the entrance cost.
We were provided with complementary tickets for the purpose of this post, all thoughts are our own. Affiliate links have not been included within this post.