My 7 year old daughter is crazy about Unicorns, I can't help but embrace my inner child and indulge in all things unicorn too. So when I saw a brand new collectible, we were suckered in immediately. Opening up the brand new UniVerse, it feels like a soft cushion, with the cutest soft cushion looks. We were sent 4 different designs, and all of them ooze cuteness! My favourite is the white cloud crying rainbows.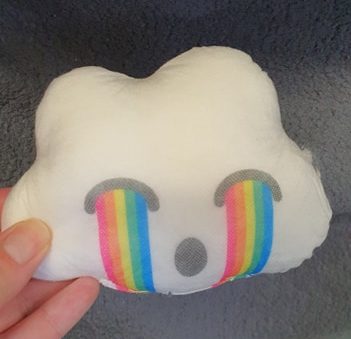 To open them, you simply get a bowl of water and the material disappears and melts in front of your eyes, revealing the internal package. But that's not all, the water turns into slime too and you don't know what colour it will be until it's wet. Quick tip is that warmer water melts it quicker, and the less water you use the more thick your slime will be.
Inside the slime is an internal plastic bag, where there the all important blind bags and even a scratchcard. This was Emma's first ever scratchcard, unsurprisingly given she is only 7…but she thoroughly enjoyed the experience of scratching it off to reveal the hidden answers to the figures likes and dislikes of the figure she got. The figure comes with accessories and I love how the unicorns have accessories for their horns, too cute!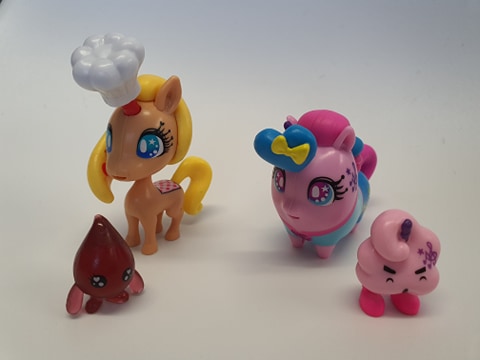 There are over 40 to collect in this first series and Emma has already got her eye on her favourites she wants to find in her next UniVerse packet thanks to the enclosed leaflet, my favourite is definitely the hamburger unicorn.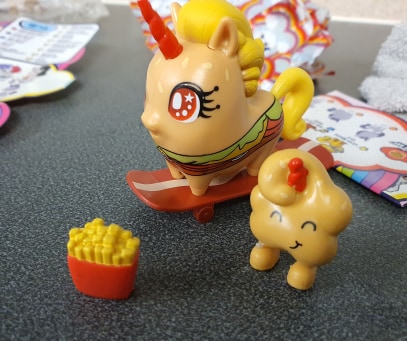 This is such a fun new twist on a blind bag opening, although the slime can't be kept (to my knowledge) it's new and exciting being able to unwrap a toy in this unique way. We love them and Emma's pocket money will be most definitely be spent on another very soon. You can buy your own UniVerse from Smyths and other good toy shops.
We were sent the product featured for the purpose of this review, all thoughts are our own.