After waiting patiently for Paw Patrol Live to hit the stage, we have finally had the absolute pleasure of seeing it at SSE Wembley last week. What a show!
I didn't know what to expect in terms of characters and costumes. My 4 year old announced to me on the way to the show that it was actually people in suits, not the real Paw Patrol, I was in absolute shock. So I went into a frenzy making her promise not to tell anyone else this (especially my niece who we met to take along too!), but actually the suits were brilliantly done and actually made so much sense, even for the cynical ones…Emma has never even mentioned or questioned it since, and says Skye was AMAZING.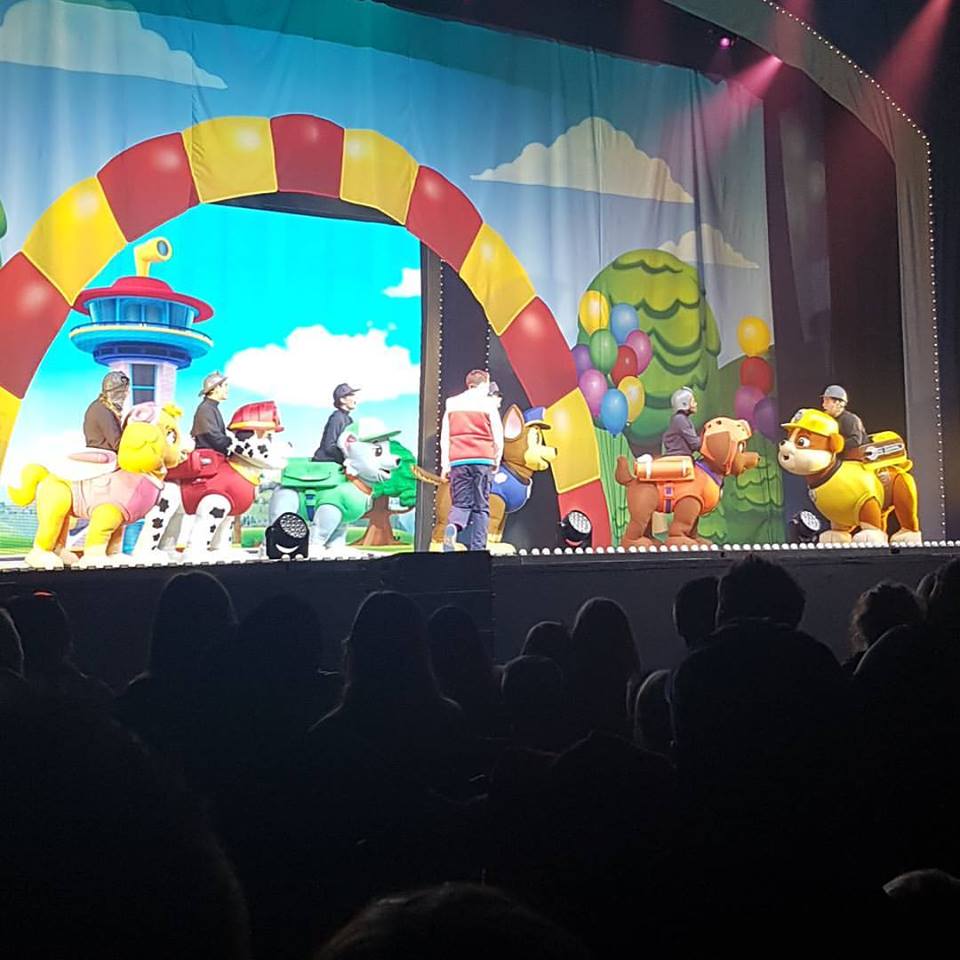 The show was exciting, they got everyone involved from the audience and we really felt like we were on an adventure with them. I loved that they got us all to shake 'pom poms' to cheer the pups on, and the 'pom poms' were FREE, yes free! There was staff handing them out on the way in, these were great and even had an activity on the back to complete when you got home too. Well done Paw Patrol Live! It featured all the favourite songs from the hit TV show, and the energy of the team on stage was just brilliant to see.
The show was brilliant, we all adored it and I would definitely recommend it to any Paw Patrol fans.
A huge thank you to the Paw Patrol Live team for a brilliant show, the 'meet and greet' went down a storm, Emma stroked Skyes face over and over in complete and utter awe.
You can still get tickets to the show yourself, simply visit www.pawpatrollive.com/uk to grab yours while you can.