This is my fourth pregnancy and in the final few months of each one I have had the same cravings. Dove soap. Now before I start this tale of weirdness, let me tell you this post is not sponsored, I have received no free dove soap, but damn I have spent a lot of money on the stuff.
It started back 10 year ago in my first pregnancy, and the smell of the Dove Cream Bar soap was delicious, I started washing my hands furiously in it for up to half an hour a time, savouring the bubbly smell and feel. Then one day I decided to lick the bubbles off my hands, I have no idea why I done this, it was just an irresistible urge…and it tasted good.  It tasted so good that I was licking a lot of bubbles everyday. I went to the doctors and they explained that it does have a medical reason behind it, it's called PICA craving, and happens when you have low iron levels. Despite being on iron supplements, it never seemed to subside.  I spent a small fortune on everything Dove scented, from the Cream bath to the Triple moisturising shower cream which lathered up lovely in the shower puff causing lots and lots of bubbles.  But when my baby was born, it just disappeared and normality returned.
When I got pregnant just a few years later it was no surprise when the familiar craving returned. Despite iron supplements again, I ended up licking and nibbling bars of Dove soap. Again when I was pregnant 6 years after that my Dove craving returned! And here I am again at 37 weeks pregnant and craving it all over again….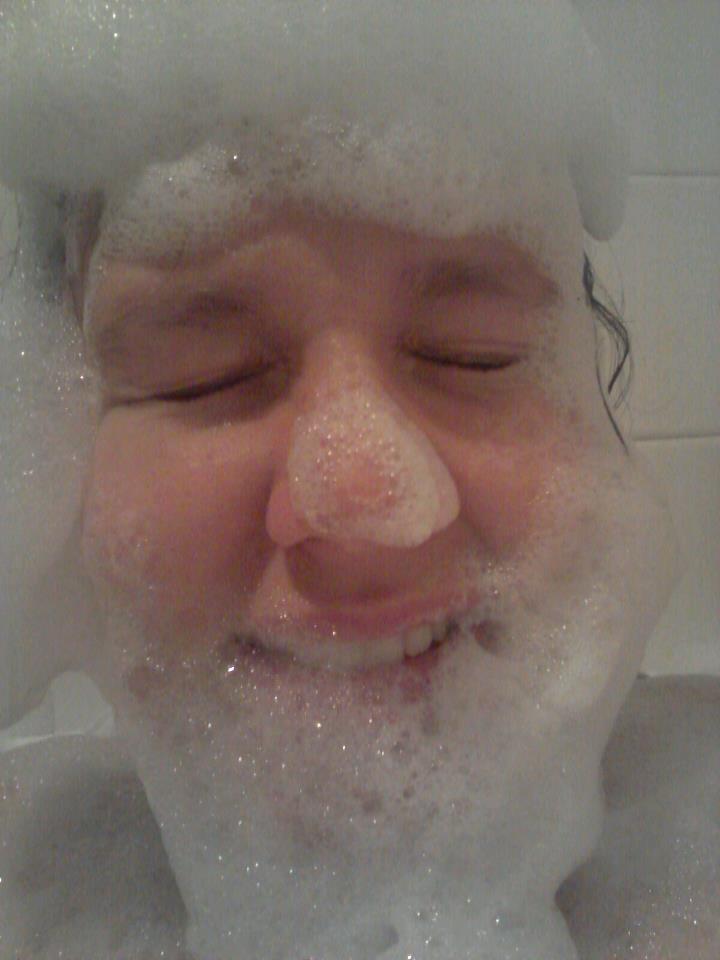 I am trying to be good and not nibbling the bars or soap, but I do keep an empty soap box with me to sniff at regular intervals to satisfy my craving for a few seconds. People look at me like I am odd, which probably isn't far from the truth, but when you want something and your body wants it that bad, it's hard not to cave in! I am bathing and washing in the stuff many many times a day!